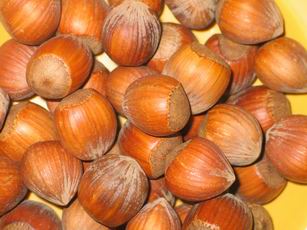 The Rain On Our Parade
A Letter To My Dismal Allies
Solnit, Rebecca
http://www.tomdispatch.com/post/175598/tomgram%3A_rebecca_solnit%2C_we_could_be_heroes
Date Written: 2012-09-27
Publisher: Tom Dispatch
Year Published: 2012
Resource Type: Article
Cx Number: CX14585
O rancid sector of the far left, please stop your grousing! Compared to you, Eeyore sounds like a Teletubby. If I gave you a pony, you would not only be furious that not everyone has a pony, but you would pick on the pony for not being radical enough until it wept big, sad, hot pony tears. Because what we're talking about here is not an analysis, a strategy, or a cosmology, but an attitude, and one that is poisoning us. Not just me, but you, us, and our possibilities.
Abstract:
-
Excerpt:
I want to lay out an insanely obvious principle that apparently needs clarification. There are bad things and they are bad. There are good things and they are good, even though the bad things are bad. The mentioning of something good does not require the automatic assertion of a bad thing. The good thing might be an interesting avenue to pursue in itself if you want to get anywhere. In that context, the bad thing has all the safety of a dead end.
...
This kind of response often has an air of punishing or condemning those who are less radical, and it is exactly the opposite of movement- or alliance-building. Those who don't simply exit the premises will be that much more cautious about opening their mouths. Except to bitch, the acceptable currency of the realm.
...
There is idealism somewhere under this pile of bile, the pernicious idealism that wants the world to be perfect and is disgruntled that it isn't -- and that it never will be. That's why the perfect is the enemy of the good. Because, really, people, part of how we are going to thrive in this imperfect moment is through élan, esprit de corps, fierce hope, and generous hearts.
We talk about prefigurative politics, the idea that you can embody your goal. This is often discussed as doing your political organizing through direct-democratic means, but not as being heroic in your spirit or generous in your gestures.
...
We are facing a radical right that has abandoned all interest in truth and fact. We face not only their specific policies, but a kind of cultural decay that comes from not valuing truth, not trying to understand the complexities and nuances of our situation, and not making empathy a force with which to act. To oppose them requires us to be different from them, and that begins with both empathy and intelligence, which are not as separate as we have often been told.
Being different means celebrating what you have in common with potential allies, not punishing them for often-minor differences. It means developing a more complex understanding of the matters under consideration than the cartoonish black and white that both left and the right tend to fall back on.
Dismissiveness is a way of disengaging from both the facts on the ground and the obligations those facts bring to bear on your life. As Michael Eric Dyson recently put it, "What is not good are ideals and rhetorics that don't have the possibility of changing the condition that you analyze. Otherwise, you're engaging in a form of rhetorical narcissism and ideological self-preoccupation that has no consequence on the material conditions of actually existing poor people."
Subject Headings