Miriam Garfinkle Lane

Miriam Garfinkle Lane is an east-west laneway running east from Clinton Avenue just south of Barton Avenue, in the city of Toronto. The name was adopted by the Toronto and East York Community Council on October 10, 2019.
The name honours Dr. Miriam Garfinkle (1954-2018), who lived on Barton Avenue, in a house which backs onto this laneway, from 2000 to 2018. She lived and worked in this community for most of her life. Prior to moving to Barton Avenue in 2000, she previously lived on Manning Avenue, on Palmerston Avenue, and on Albany Avenue. The Garfinkle family connection to this area goes back to the early 1900s. Her grandparents owned the Garfinkle Store at College and Robert, mentioned in several local history books. Both of her parents (as well as both of her children) attended Harbord Collegiate and local primary schools. Her grandson now attends a local school.
Dr. Garfinkle practised medicine at the Palmerston Health Centre, the Spadina Health Centre, and the Immigrant Women's Health Centre, before joining the Regent Park Community Health Centre in 2001. In addition to her clinical work, she was active in advocating for the health care needs of women, refugees, and homeless people. She was one of the founders of the Medical Reform Group of Ontario, a group of progressive doctors who advocated for universal access of every person to high quality, appropriate health care without monetary or other deterrents.
She was active in the community in a number of other ways, for example by advocating for traffic calming measures on Albany Avenue and on Barton Avenue. In 1997, she helped found, and played in, a successful women's hockey league at Bill Bolton Arena, and subsequently also played shinny at the rink in Christie Pits.
Dr. Garfinkle was also active as a citizen scientist working with Swiftwatch, a project of Bird Studies Canada, and could often be seen outside Palmerston School before sunset counting chimney swifts entering the chimney to roost for the night.
She worked for a number of years to improve the laneway that is now named after her, notably by creating a "Community Laneway Garden" along the north side of the laneway. She cleared away garbage and pieces of brick and concrete which had been dumped there over the years, fertilized the soil with compost from her backyard compost bin, and planted indigenous wildflowers and plants, including milkweed. The milkweed plants successfully attracted Monarch butterflies which laid eggs on them; some of these eggs were then collected and hatched in a protected setting by Monarch butterfly conservationists. She created a sign identifying the Community Laneway Garden as a shared community resource, which motivated several nearby residents to become involved in helping to care for it.
She was also active in the nearby Frankel-Lambert Community Garden, where in addition to producing tomatoes, rapini, kale, and garlic, she worked to do outreach to local community members, including residents of nearby seniors' buildings, to encourage them to become involved in the garden. It was one of her ongoing goals to make the membership of the garden more reflective of the diversity of the surrounding community, including Indigenous people. In the last year of her life, she shared her garden plot with a young friend from NishDish, the Indigenous restaurant at Clinton and Bloor which she strongly supported.
Recognition: A number of her friends and colleagues came together after her death to honour her memory by creating the Miriam Garfinkle Social Justice Fund. A children's book about her life, "M is for Miriam", was published in 2020 (Alphabet Publishing, ISBN 978-1-927470-07-7).
More information
Naming of an existing Public Lane south of Barton Avenue, extending easterly from Clinton Street
Miriam Garfinkle (Connexipedia article)
Moments with Miriam (tributes)
Miriam Garfinkle: Activism, Articles, Interviews, Letters
Other local history resources on Connexions.org
Sharing the histories of Toronto's grassroots community groups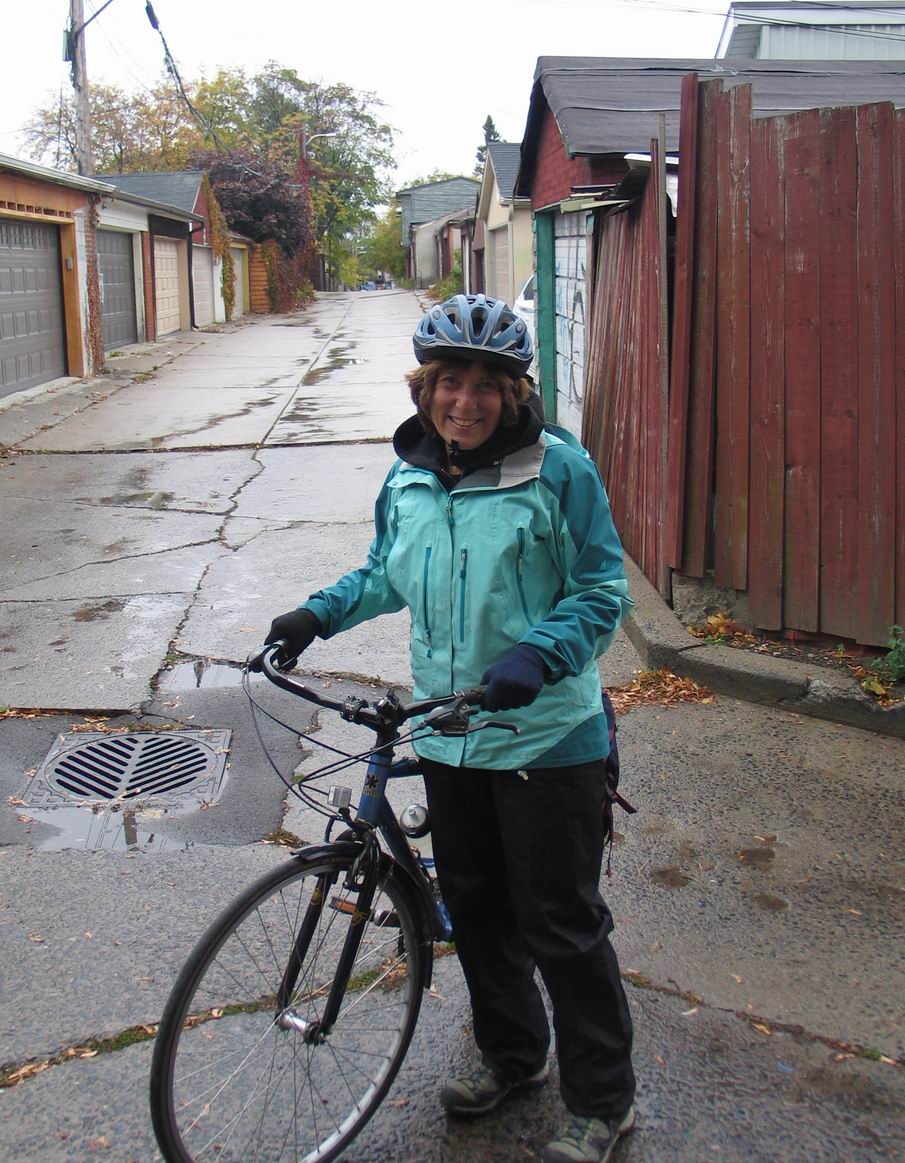 Miriam Garfinkle in the laneway which now bears her name.
Chickadee Mural by Nick Sweetman in Miriam Garfinkle Lane.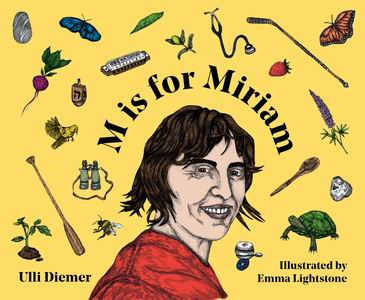 Childen's book about Miriam Garfinkle.