Gary Mofatt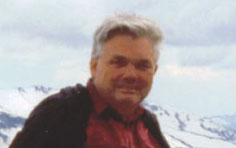 Gary Archibald Moffatt was a Canadian activist dedicated to building grassroots movements working towards social and political change. Involved with a variety of organizations and projects, from peace movements to community organizing projects, Moffatt played an important role bringing together individuals concerned about their communities as well as larger global affairs. According to a close friend, Moffatt "was cantankerous, stubborn, opinionated, and difficult. He was also dedicated, caring, independent, strong, thoughtful and eager. Either way you looked at it, Gary was always ready to make a contribution to his circles and to the world at large and he did it loudly and uniquely. He was not someone to whom life happened – he was someone who jumped in and made life happen, for better or for worse."(1)
Moffatt believed working towards social change is a lifetime commitment and "Only by relating the social change movement to peoples' daily lives can we hope to sustain the interest necessary for on-going commitment to it."(2)
Groups dealing with the exploitation of Third World nations or nuclear disarmament incur difficulties as they are unable to relate these experiences to their members' daily lives, often resulting the disbanding of the organization. Moffatt's experience working with several projects provided him with a valuable perspective, leading him to write articles discussing the complications within social movements and providing suggestions on how to improve them. A few examples of his work discuss why communities fail, alternative employment options, and questions the peace movement should be asking. Examples of his work can be found searching "Gary Moffatt" at www.connexions.org.
In 1969 Moffatt published A History of the Peace Movement in Canada, documenting the role of Canadian peace organizations. Since many of these groups dissolved prematurely, Moffatt's work provides a valuable contribution, archiving their goals and objectives (A copy of Moffatt's work is accessible at the Thomas Fisher Rare Books Library at the University of Toronto.)(3) Moffatt analyzes the objectives, successes, and failures of various activist projects.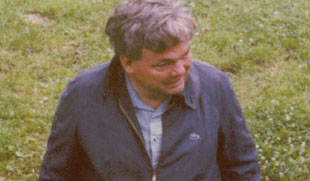 In 1997, Moffatt founded Freedonia, an organization committed to building social and economic alternatives to capitalism. "In keeping with this anti-authoritarian vision, Freedonia is a catalyst for the development of movements promoting radical democratic and systemic change Freedonia recognizes and values the diversity of our communities and our movements [and] is committed to ending all forms of discrimination and to the realization of full social and economic equality" (www.Freedonia.ca). Freedonia offers funding to grassroots non-profit Canadian organizations.
Gary Moffatt died on September 16, 2001 leaving behind his determined spirit, belief in the importance of grassroots community development and lifelong commitment to social activism.
Footnotes
(1) Gary Moffat: Gentle Giant, mutual aid advocate.
(2) Gary Moffatt: The Need for Alternative Employment. 1989.
(3) Call # kenny can pam 00901

References

William Stevenson
May 2010
References
Gary Moffatt: Alternate Societies: A Brief Survey of Intentional Community In European History.
Gary Moffatt: Building Economic Alternatives.
Gary Moffatt: Can Free Schools Work? 1985.
Gary Moffatt: The Need for Alternative Employment. 1984.
Gary Moffatt: Some of the questions the radical peace movement should be asking itself
Gary Moffatt: Why Do Communities Fail?




Subject headings
Alternative Communities – Alternatives – Anti-Authoritarianism – Communities – Critical Thinking – Democratization – Economic Alternatives – Free Association – Freedom – Intentional Communities – Left History – Libertarian Socialism – Peace Movement – Persons born 1900 - present – Radicalism – Social Change
---