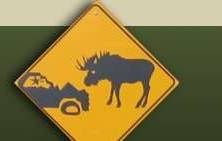 Cuba's Invasion Fears

Diemer, Ulli
http://www.diemer.ca/Docs/RadicalDigressions2.htm#CubaInvasionFears
Publisher: Ulli Diemer
Year Published: 1991
Resource Type: Article
Cx Number: CX5424
There is nothing irrational about Cuba's fears of being invaded by the United States.
Abstract:
U.S. military interventions in the past decade include the launching of all-out war against Iraq to destroy a
government that had defied the U.S., the invasion of Panama to overthrow that country's ruler, the invasion of Grenada to get rid of a regime that was distasteful to the U.S., and the bloody eight-year contra war against Nicaragua's Sandinista government.
Given this record, anyone who thinks that further U.S. military actions are out of the questions would do well to re-examine their own grip on reality.
Subject Headings