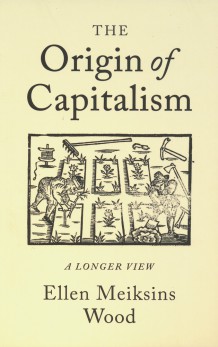 The Origin of Capitalism
A Longer View
Wood, Ellen Meiksins
Publisher: Verso
Pages: 224pp Resource Type: Book
Cx Number: CX22830
Ellen Meiksins Wood offers readers a clear and accessible introduction to the theories and debates concerning the birth of capitalism, imperialism, and the modern nation state. Capitalism is not a natural and inevitable consequence of human nature, nor simply an extension of age-old practices of trade and commerce. Rather, it is a late and localized product of very specific historical conditions, which required great transformations in social relations and in the relationship between humans and nature.
Abstract:
-
Table of Contents:
Part I HISTORIES OF THE TRANSITION
1 The Commercialization Model and Its Legacy
2 Marxist Debates
3 Marxist Alternatives
PART II THE ORIGIN OF CAPITALISM
4 Commerce or Capitalism?
5 The Agrarian Origin of Capitalism
PART III AGRARIAN CAPITALISM AND BEYOND
6 Agrarian Capitalism and Beyond
7 The Origin of Capitalist Imperialism
8 Capitalism and the Nation State
9 Modernity and Postmodernity
Conclusion
Notes
Index
Subject Headings