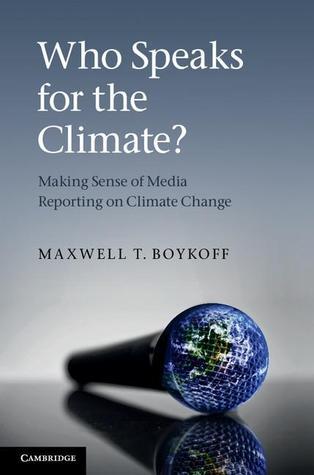 Who Speaks for the Climate?
Making Sense of Media Reporting on Climate Change
Boykoff, Maxwell T.
Date Written: 2011-09-22
Publisher: Cambridge University Press
Year Published: 2011
Pages: 240pp ISBN: 978-0521133050
Resource Type: Book
Cx Number: CX14440
This book helps students, academic researchers and interested members of the public explore how the media portray climate change and how they shape the spectrum of possibilities for policy action. Providing a bridge between academic research and real world developments, Boykoff makes sense of media reporting of climate change.
Subject Headings